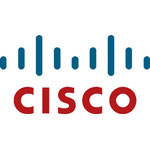 The widely respected IT certification programs available through Cisco Certifications bring valuable, measurable rewards to network professionals, their managers, and the organizations that employ them. With Maximum I.T. you can jump start your I.T. career by getting one of the industries most sought after certifications. Contact us and find out more about our Cisco courses today!
A CCNA certification shows that you have a basic, apprentice-level knowledge of networking in the small office/home office arena. You can install, configure, and operate a local area network (LAN), wide area network (WAN), and dial access services for small (up to 100-node) networks using a variety of protocols.




Acquired Skills
Cisco certification validates an individual's achievement, so it increases an IT professionals credibility by ensuring high standards of technical expertise. The Cisco Certified Network Associate (CCNA) certification indicates knowledge of networking for the small office/home office market and the ability to work in small businesses or organizations whose networks have fewer than 100 nodes.

Course Description
The CCNA exam covers topics such as bridging/switching, routing, WAN protocols, OSI reference model and layered communications, LAN design, Cisco basics, IOS, and network basics. Exams are one to two hours long. Passing percentages are not given out as they are subject to change.